IT Waste Collect
Recycling IT & Electrical waste since 2010
Hours of Operation
We are open for business from
08:00 – 18:00
Mon – Sat
In Safe Hands
We provide full data destruction certificates within 14 days.
Fast Response Times
We aim to respond to all emails within one working day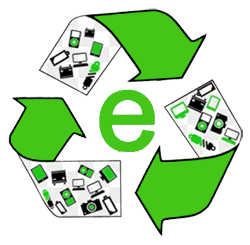 Get your E-Waste collected
BOOK A COLLECTION
Fill in our collection form and give your waste a new lease of life
The Journey
Our Waste In Stages
1
Once we receive a booking collection our team will contact you with a time and date that suits you. On collection day the customer is provided with a Waste Transfer Note detailing all items due to be collected and the items location. After collection is fully completed you will be asked to sign the form and we will provide you with your own copy for your personal records.
2
The collection is taken to our warehouse where all computers and hardware is professionally stripped and hard drives completely wiped. We create a log of all asset tags/serial numbers for the data destruction certificate which states exactly what we have removed.
3
At this stage all of our items are recycled
Where possible same day collection will be offered
All work is carried out by friendly and reliable staff